Washington Capitals (13-4-1) at Buffalo Sabres (7-9-3)
Verizon Center
Time: 7:00 pm
TV: Comcast SportsNet PLUS (Game On!)  Click here for the CSN Plus Channel Finder
Radio: 820AM, 1500AM and XM
Previous Games:
Nov 13, 2010 BUF@WSH 2-3 L (OT)
Games Remaining:
Feb 20, 2011  WSH@BUF, 3:00 PM ET
Apr 2, 2011 BUF@WSH, 7:00 PM ET
Familiar Faces of Former Capitals:
Shaone Morrisonn (2004-2010)
Mike Grier (2002-2004)
The Enemy:
Top Shelf
Die By The Blade
The Capitals play the Sabres for the second time in a week when they face off tonight at Verizon Center.  The Capitals haven't played since a 6-4 barn-burner against the Thrashers on Sunday in which they extended their points streak to 7-0-1.  The Sabres extended their own points streak to 4-0-1 with a 4-3 overtime win against the Vancouver Canucks on Monday night.   Don't look now, but with a healthy Ryan Miller, the Sabres could slash their way through the rest of their November schedule.
Injury Report: Capitals' defenseman Tom Poti is questionable for tonight's game, according to TSN. The Capitals remain without lucky charm center Boyd Gordon, who is out with an ankle injury.
The Sabres continue to be without wingers Nathan Gerbe and Drew Stafford with long term injuries. Defenseman and team captain Craig Rivet continues to be on the shelf with a flu-like bug. Speaking of pests, the Sabres may without agitator Patrick Kaleta, who left Monday's game with an upper-body injury.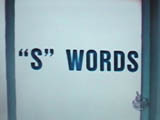 Ready for Double Jeopardy? Read on!
Things To Watch For:
With A Capital D:  Not surprisingly, Mike Green is tied for the league lead in goals among defensemen (5) and John Carlson is leading all rookie defensemen in assist (7) and points (9). What may come as a surprise is that, as of Monday morning, the Capitals led all league defenses in goals (12) and were second in points (41).  On Monday night, one team passed the Capitals defense in goals:  The Buffalo Sabres.  Their defensemen scored twice and now lead the league with 13.  Last year's rookie of the year Tyler Myers potted the overtime game-winner Monday night to gain a share of the league lead for defenseman goals with 5. 
Fourth Line Frenzy: The Capitals' fourth line played a big role in Sunday's victory over the Thrashers. David Steckel (Goal, Assist, +3), Matt Hendricks (Goal, +3), and Matt Bradley (Assist, +2) were aggressive on the forecheck and responsible defensively. David Steckel was also lights-out in the faceoff dot on Sunday (19 of 23, 83%) and is leading the NHL in faceoff winning percentage at 63%. Look for the Three Amigos to have another big game against the Sabres tonight.
Vanek at the Disco:  On Monday night, crafty Austrian winger Thomas Vanek earned 1st Star of the game for the second game in a row.  With 2 assists, he extended his scoring streak to 4 games (2 goals, 6 points). He was also first star of the game against the Capitals on Saturday night with 2 goals, including the overtime winner. Look for the one-time 40 goal scorer to regain his form, especially on the powerplay where he is so dangerous. The Capitals have to be careful to avoid taking too many penalties like they did on Saturday and giving Buffalo the momentum.